How to Get Construction Leads
So you want to know how to get construction leads. Great — BuildCentral can help. Generally speaking, construction lead generation entails most of the same key steps, regardless of industry or role. As a curator and purveyor of planned construction data, we have unique insight to the construction marketplace and its drivers.
No matter who you are, some facets of our work lives are virtually identical. We have bosses, deadlines, goals . . . you know, work stuff. The finer details of these experiences aren't nearly as predictable, though, since our respective means to the end that is growth — be it in business, our personal lives, or anywhere else — vary quite a bit.
BuildCentral is proof: our niche is planned construction data. Someone's got to handle location analytics and construction leads!
The point is, there's no silver bullet for how to get construction leads. No cookie-cutter approach. No absolute, end-all, be-all plug-and-play. Is that enough metaphors?
Even so, there are some basic, foundational guardrails to find when figuring out how to find new opportunities in the construction space, regardless of industry. These universal principles and helpful tools apply whether you care about residential, medical, hotel, retail, energy and mining construction, demolitions, or another vertical.
Fortunately, we have a number of planned construction data solutions that make it easy to get construction leads for builders, suppliers, service providers, architects, contractors, sub-contractors, developers, retail stores, REITs . . . you get the picture. This way, (you thought the metaphors were bad?) we're not just giving you some fish; instead, we're showing you how to fish (by means of planned construction data sourced via electronic data harvesting and verified by our 75+ human researchers). Now, it's time for the part about how to get construction leads.
Refine your search for construction leads
Casting a broad net is great, at least until you catch a bunch of stuff that takes up space, smells bad, and is hard to ignore. Finding a way to balance being open to new opportunities and ideas while remaining focused on maximizing your business' performance is the key. As with anything, it's best to aim just to improve at this balancing act over time.
When narrowing your search for construction leads, get intimately familiar not just with what you're looking for, but with yourself. It's important both for you and for your future business partners to know exactly how you're helping one another.
In casting your special, customized, qualified-construction-lead-seeking net, do the obvious: find out where information about planned projects and market movers is available. Press releases and news articles are great, but they don't pick up on an incalculable proportion of projects. They don't necessarily come when projects are still in their early stages, either. That brings us to our first step:
Get accurate data on early-stage planned construction projects
To put it simply, nobody has time for inaccurate and incomplete data, especially when businesses and livelihoods are on the line. Plus, knowledge of a project is no good if you find out once it's too late to get involved. BuildCentral tracks complete project lifecycles, often from proposal and pre-permitting stages through completion, by scouring tens of thousands of online resources and leaning on the efforts of our 75+ researchers. That way, you can be the early bird to that construction-lead worm!
Read about why early-stage leads matter:
Accuracy isn't everything, though; surely, you high school science standouts know that precision is key as well. That's why we tailor our data and alerts to suit your needs with Saved Searches to fast-track your inquiry and email alert notifications anytime a project relevant to you is added or updated.
Once you find projects that fit your profile, we have project contact information so that you can quickly get in front of the right eyes. Furthermore, plans and specs can give you a clear idea of how suitable a lead is for you.
Qualified construction leads only
This ideal probably applies to things other than getting construction leads, but it's still important. You'll have a hard time convincing anyone of their need for your services if you can't properly articulate your value proposition. Are you a multi-industry construction behemoth? A local FF&E firm specializing in quick-service restaurant renovations? Or something else like extended-stay hotels or an online delivery service?
Some delivery-themed reading:
Whether your offering is expansive or relatively niche, one thing stays the same: no one wants to waste time figuring out what it is, exactly, that they're being offered. People especially don't like to figure it out and realize that the service isn't relevant to them. That's why you should not only get to know your audiences, but also get to pick them.
Lead services that bring in huge numbers are a dime a dozen, but leads tailored to your needs and offerings are the opposite. Plus, you've got to know that the data on those leads is accurate. That accuracy is precisely the reason for BuildCentral's 75+ researchers, who verify, add, and update thousands of project reports every day. Additionally, features like GEOSPEX mapping, Saved Searches, and project contact information help filter leads based on geography, scale, project value,construction type, company relationships,
What factors make a qualified construction lead?
Start by considering these factors when assessing construction leads:
Geographic proximity
Project scale
Project value
Industry
Construction Specialty
Previous projects
Company relationships
Decision-maker contact information
Plans and Specs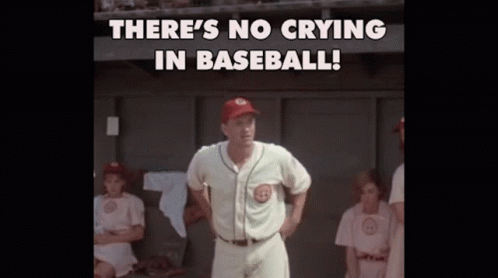 *Tom Hanks in A League of Their Own* "There's no appeasing in getting construction leads!"
Trying to get someone else to give your their business is hard enough as it is. If you're trying to get construction leads, but you're unsure of how to find qualified construction leads for you, a little combing research is necessary! Of course, that work tends to be tedious and time-consuming, which is precisely why BuildCentral does it for you.
Be a magnet for construction leads: Expand Your Profile and Network Better
Ultimately, tools like planned construction databases from BuildCentral help turn the tides so that leads effectively come to you. That said, it's important to take the initiative to expand your business's profile and network more efficiently without creating a time-suck. The lone sour note is the fact that taking initiative is, while plain in concept, something of an immovable object for many. Not you, though, at least not anymore.
Take a moment to consider the position of the construction leads you want to attract? Better yet, what would draw you in to your own business? In our case, it's a steady stream of qualified construction leads across construction verticals.
Beyond making sure you're tuned into who's doing what around you, remember that you're going to get only that for which you ask. Here are a few things you can do to attract eyes without too much effort on your end.
Construction leads die in darkness, so get on LinkedIn
Put yourself out there on social media like LinkedIn, where you can join groups with professionals who do similar or symbiotic work. Watch this:
Hey! Connect with BuildCentral on LinkedIn
Post about your business from your company and personal pages. Like, comment, and share posts. Interact with people. Leave a trace.
Hit the trade show circuit
Visit and, if possible, maintain booths at relevant industry trade shows. You'll run into a wide variety of potential connections, and you'll almost always have your eyes opened to an avenue of business that you didn't previously know to exist. We at BuildCentral frequent trade shows too, for what it's worth. Check out the BuildCentral Trade Show Calendar to catch us on the road!
Use lead generation and location analytics services
Ever heard of BuildCentral?
Was this blog helpful? 
Want the best in project leads and analytics for your growing business? Check out BuildCentral by scheduling a demo.
Subscribe to the BuildCentral Newsletter to receive promos, feature updates, early project insights, growth tips, and more. Published once a month, we help you stay current on industry news, sales & marketing best practices and insights into top new projects and key players.